Nurse Manager, Portland, OR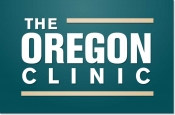 View the Website
The Oregon Clinic, PC
Manager
Portland, OR
March 3, 2017
Reference #17-0059
The Oregon Clinic is proud to announce our employees voted us one of the top four large companies to work for on The Oregonian's Top Workplaces Survey.
Join our Team!
The Oregon Clinic is seeking a full-time Nurse Manager to join our busy Gastroenterology West group located in SW Portland (adjacent to Providence St. Vincent Medical Center). This position will oversee the Clinic's back office to include managing a large staff (MA/RN), and overseeing the daily operations of all back office supports for our physician team. Current Oregon RN license is required. The Nurse Manager also oversees our Infusion Center and Motility Lab. As a manager, this position is responsible for providing superior leadership and excellent communication while demonstrating clinical professionalism. This position will also function as a primary liaison between Clinic patients, staff and Providers. This position co-manages the Clinic with the Patient Services Manager (front office staff).
The ideal candidate will have 5 years of direct experience managing a busy medical specialty practice; GI experience preferred. Medical specialty knowledge a definite plus. We are looking for a strong medical practice builder, with knowledge and experience in EMR systems, clinic scheduling, phone systems, staff orientation and training programs, and patient accounts issues. Must demonstrate strong leadership, a passion for customer service, initiative and motivation.
Medical, Vision, and Rx Insurance is 100% paid for by The Oregon Clinic for full-time employees.
PLUS a $1500 hiring bonus to be awarded on your first paycheck following 30 days in good standing!
Requirements:
Current Oregon RN license is required.
At least 5 years of experience in a large medical office setting, with a minimum of 2 years in a management or supervisory position.
Proficiency in EMR and scheduling software, Centricity experience preferred.
Excellent customer service and leadership abilities.
Excellent job stability and prior work references.
Strong commitment to patient care and privacy guidelines.
Bachelor's degree in related field.
This description is intended to provide only basic guidelines for meeting job requirements. Responsibilities, knowledge, skills, abilities and working conditions may change as needs evolve.
The Oregon Clinic is an alcohol and drug-free workplace and an EEO Employer. Offers are contingent on successful completion of drug and background screenings. Please note we follow Federal Guidelines regarding prohibited substances, even for those legal at the state level.
Please use this link to apply: https://rn22.ultipro.com/ORE1000/jobboard/NewCandidateExt.aspx?__JobID=1579
See above
See above
See above