Public Health Nurse, Yakima, WA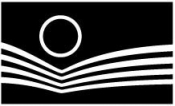 View the Website
Yakima Valley Farm Workers Clinic
Nurse
Yakima, WA
February 28, 2017
Yakima Valley Farm Workers Clinic
Location
New Hope Clinic
City
Yakima
Job Code
4717
Job Brief
Responsible for providing New Hope Clinic clients with professional nursing assessment and intervention and will also provide the community with education about HIV/AIDS.
Public Health Nurse
New Hope Clinic - Yakima, WA
Yakima Valley Farm Workers Clinic
YVFWC is a NURSE Corps Loan Repayment Program eligible site.
New Hope Clinic is a nurse-managed clinic in Yakima, Washington and is a program of Yakima Valley Farm Workers Clinic. The New Hope Clinic provides support, referral services, medical, nursing and dental care, as well as nutrition support, counseling, outreach and mental health care to persons living with HIV/AIDS in Yakima and throughout Central Washington.
Are you an RN who is passionate about community health? Do you want to use your nursing skills in a team-based environment working with underserved and at-risk populations, providing care to HIV/AIDS patients? Are you looking for competitive pay and better work-life balance? If you answered Yes to these questions, then we have a great opportunity for you!
What we're looking for:
An RN who is compassionate and caring.
Someone who is open-minded, understanding that patients come from a variety of circumstances and lifestyles, and remains focused only on providing the best care to patients and helping them work through the difficult issues they face.
A clear communicator who is able to build strong relationships with clinic staff and patients.
What you'll do:
Develop nursing care plans with clients based on medical conditions, health goals, and behaviors.
Provide direct nursing care and nursing support to medical providers during clinic hours.
Assess, educate, and evaluate patients' readiness to begin HAART (Highly Active Antiretroviral Therapy); provide ongoing long-term management for patients receiving HAART therapy.
Connect patients with social services, housing services, and other community resources.
Maintain ongoing assessments, interventions, education, and referrals.
What we offer:
Competitive pay
Hiring bonus
Relocation assistance
Excellent benefits: Medical, Dental, Vision, Rx, 24/7 telemedicine, profit sharing, 403(b) retirement plan, generous paid time off (19 days per year for full time positions), paid holidays and more.
What do you need?
Bachelor's Degree in Nursing, OR Associate's degree in Nursing plus experience working with HIV/AIDS and adult physical exams.
RN license for the state of practice, or ability to obtain license before starting work.
About YVFWC
Yakima Valley Farm Workers Clinic serves more than 140,000 people across 19 medical clinics, 10 dental clinics, and 57 programs in two states. We are Level 3 Certified as a Patient Centered Medical Home (PCMH). With integrated services including medical, dental, pharmacy, orthodontia, primary care nutritional counseling, autism screening, and primary care behavioral health, YVFWC's patient-centered model of care offers patients the full-spectrum of care. Recognizing social determinates of health, we also have community programs that offer assistance with employment and training, afterschool education, rental and shelter assistance, energy assistance, weatherization, HIV and AIDS counseling and testing, home visits, and four mobile medical/dental clinics.
Working at YVFWC
Working at Farm Workers Clinic means being the passionate champion for those who have no voice. It means having the opportunity to work with underserved populations and with peers committed to the same work.
The Pacific Northwest
Working at Farm Workers Clinic means living in the beautiful Pacific Northwest. You will have the opportunity enjoy spectacular wilderness areas, scenic ocean beaches and crystal-clear lakes and rivers. Because of the Cascade mountain range, the Northwest has two distinct climates: The west side is lush and green. Eastern Washington and Oregon, shielded from the rain-filled clouds by the high mountains, tend to be sunny and arid.
The two climates enable farms and orchards to produce a bounty of different fruits, berries and vegetables. And with 22 appellations, Washington and Oregon are also celebrated for their world-class wines.
No matter where you live in the Pacific Northwest, you will be within an easy drive to a thriving metropolitan area, offering fine shopping, theatres, museums and galleries. The area also boasts progressive public and private schools and world-class universities.
At Farm Workers Clinic:
We will consistently TRUST one another to work for the common good.
We will foster INTEGRITY by demonstrating ethical behavior and insisting on doing what we say we will do.
We will demonstrate TRANSPARENCY by being candid and truthful no matter the risk.
We will create PARTNERSHIPS to strengthen ourselves and our community.
We will fight for JUST TREATMENT for all individuals.
We will let JOY in.
We have the COURAGE to be an agent of change and refuse anything short of excellence.
Our mission celebrates diversity. We are committed to equal opportunity employment.
Apply Here
PI97006522

See above
See above
See above