Clinical Nurse Specialist, Psychiatry, Seattle, WA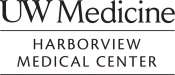 View the Website
Harborview Medical Center
Nurse
Seattle, WA
February 15, 2017
Clinical Nurse Specialist, Psychiatry
Harborview Medical Center
Seattle, WA
Join Harborview Medical Center's outstanding Clinical Education Department as a Psychiatric Clinical Nurse Specialist (CNS). In support of the Harborview mission and priorities, under the direction of the Clinical Education Oversight Committee and based on evidence or consensus-based and promising practices, the Psychiatric CNS will provide behavioral health education, consultation and coaching to nursing staff caring for patients in psychiatric specialty areas and the emergency services area.
Harborview is a level one trauma center for a four state region; a teaching and research hospital for the U.W.; and a public/safety-net hospital for our diverse community.
Clinical Nurse Specialist, Psychiatry - Primary responsibilities:
Provide education, coaching and consultation to nursing staff in psychiatric specialty areas to support program goals and established treatment modalities.
Serve as member of psychiatry leadership committees for program planning, quality improvement and regulatory compliance.
Provide or coordinate non-violent crisis intervention training for psychiatry staff and emergency services staff.
Serve on Behavioral Assistance Response Committee.
Role model and teach compassionate and empathic communication behaviors.
Provide education including, but not limited to, formal and informal in-services, skills labs, and real-time communication coaching for improving staff competency and expertise in establishing and maintaining therapeutic relationships with all patients.
Serve as advisor for Code Gray team; respond to codes in psychiatric areas and provide feedback to team. Collaborate with nursing staff to ensure nursing plan of care includes interventions to maintain therapeutic relationship with patient. Provides education and coaching for any skill gaps demonstrated by nursing staff caring for patient post-code Gray.
Support staff interest in use of evidence or consensus-based or promising practices for behavioral health nursing.
Support staff interest in behavioral health nursing research projects
Identify and disseminate new evidence, both formally and informally, that improves therapeutic approaches and strategies for patients' behavioral health conditions.
Requirements:
Current RN license (Washington State licensure required prior to beginning employment).
Masters in nursing or related field.
5 years of clinical acute care experience.
3 years clinical leadership experience; e.g. nurse manager/assistant nurse manager, charge, preceptor, research or teaching.
Demonstrated ability to analyze practice issues and implement solutions/improvements.
Demonstrated ability to develop and teach educational offerings.
Strong customer service / project management focus.
Demonstrated ability to work within multidisciplinary group setting.
Advanced written and verbal skills.
Desired:
PhD or DNP.
Experience with caring for complex patients with psychiatric diagnoses.
Experience in conducting research, clinical inquiry and EBP projects.
Knowledge of MS Office platform (Word, PowerPoint, Excel).
Clinical Nurse Specialist Certification.
Please apply to job posting # 137068 via www.uw.edu/jobs
Please contact Harborview nursing recruiting with questions via hmcnurse@uw.edu or 800-443-6793
See above
See above
See above