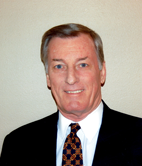 Chapter 9: A Tool for Ailing Healthcare Districts
By Sandy Haskins
Managing Director, Executive Search and Interim Management
HFS Consultants
Healthcare districts, like many quasi-government organizations, continue to face serious financial challenges that have resulted in hospital closures, affiliation with other entities, or a downsizing from a full-service facility to a strictly outpatient focused organization. Some of the "red flags" of potential serious financial distress include: failure to meet debt coverage covenants; late or limited financial statements; large swings in contractual allowances and bad debts; the need for accelerated property tax receipts; declining days of cash on hand, along with large increases in accounts payable.
Read article

Why Your Hospital Needs a Pediatric Palliative Care Program
By Shawna Bryant
,
Communications Specialist, Valley Children's Healthcare
Children aren't supposed to die. When a child is diagnosed with a life-threatening illness, healthcare professionals come alongside the family to work for a cure.
Read article

The Behavioral Health Provider: Your New BFF
By David R. Stone, Ph.D.
,
Chief Executive Officer, Sound Mental Health
While historically, a plan's behavioral health component has been relegated largely to the sidelines, behavioral health has increasingly emerged as a vital and essential aspect of employee wellness.
Read article

HIPAA – Society's Modern Day Prohibition
By Craig B. Garner
,
Founder, Garner Health Law Corporation
To enforce the Constitutional tenets of trust and truth upon which the faith of a jury must rest, today's health care providers find themselves held to a unique standard of scrutiny when dealing with issues of privacy.
Read article