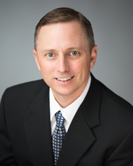 Five Vital Elements of a Healthy Physician Buy/Sell Agreement
By Calvin Swartley, CFA, ASA
Valuation Consultant
Moss Adams LLP
Imagine if a shareholder in a physician practice could leave the practice while taking a share of the practice's revenue as well as his patient base with him. Or, if the newest and youngest shareholder is required to buy out the older shareholders all at once because they're free to leave the business with very short notice, and without having prepared for succession. Both of these are real—and scary—scenarios that emphasize the importance of a strong, clearly written buy/sell agreement for physician practices.
Read article

Medicare - Bridging the Gap Between Ridiculous and Sublime
By Craig B. Garner
,
Founder, Garner Health Law Corporation
Settled in 1845, the city of Sumter rests in the bucolic middle of South Carolina and boasts the only public park in the United States containing all eight known species of swan. Originally named Sumterville, this sleepy, rural Southern town has for nearly one hundred years been home to the Tuomey Healthcare System ("Tuomey"), an acute care hospital also providing a 36-bed nursery, 10 operating suites, Cancer Treatment Center, Tuomey Home Services and a subacute skilled care program. As of 2013, and affirmed in June 2015, Tuomey also faced a record-breaking $237,454,195 judgment for violating federal law.
Read article

Defining Transitional Care
By Rani Khetarpal
,
Chief Executive Officer, Global Transitional Care
Everyone in healthcare, it seems, has the heard the term. Some may even practice it in some form or another. But truly, what is it? Is this just another shot in the dark by our government funded healthcare to rein in healthcare spending? Who truly benefits? The patient, the provider, the payer? Is the sole purpose of Transitional Care to prevent readmissions, or is there another, more long term reason transitional care is creating buzz right now?
Read article

Oregon Health Plans Begin 2015 in the Red
By David Peel
,
Publisher and Editor, Oregon Healthcare News
Fifteen of the largest domestic health plans in Oregon recently filed financial reports for the three months ended March 31, 2015 and all but four reported a net loss. These figures were comparable to the first three months of 2014 when only one of the fifteen plans reported a profit.
Read article