How Deal-Makers Are Capitalizing on Health Care Analytics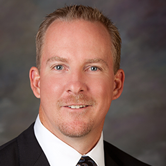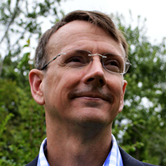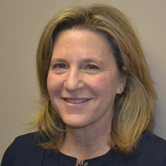 By Karl Rebay
Director, Health Care Consulting, Moss Adams
By Jeff McDonald
CEO and Founder, Expression Health Analytics
By Dana Goldberg
Head of Research and Strategy, Expression Health Analytics
It's an active time for investments in the health care sector, despite an uncertain and ever-changing landscape. Investors are becoming more selective, which means stakeholders must balance their need for speed to market with informed, subjective decisions. Health care investors who rely on traditional approaches for conducting due diligence may be leaving opportunities on the table and putting themselves at a competitive disadvantage, but thanks to new approaches like investment-grade health care analytics, investors can now understand the true value of a health care investment.
Read article

Moving On: Thoughts on Bettering American Health Care
By John Baackes
CEO, L.A. Care Health Plan
With the health care roller coaster seemingly at a halt, 74 million Americans who rely on Medicaid for their health needs and livelihood can breathe a sigh of relief – for now. Some may view the failed efforts to repeal and replace the Affordable Care Act (ACA) as a victory, but the truth is that health care reform is far from over.
Read article

Risks to Hospital Employees Due to EMTALA Requirements
By Michele Haydel Gehrke
,
Labor and Employment Shareholder, Polsinelli
By Garrett Jackson
,
Healthcare Attorney, Polsinelli
Due to EMTALA obligations, hospitals which lack resources and employees trained to provide stabilization and treatment to individuals that present to their emergency departments with behavioral health conditions are frequently forced to "board" these patients while they seek a transfer to a facility with such capabilities.
Read article

Hospitals Need to be Aware of the New Partnership Audit Rules
By Richard S. Cooper, Esq.
Member, McDonald Hopkins LLC
The number one priority for hospitals should be to take care of their patients – not to worry about taxes. Unfortunately, on June 13, 2017, the IRS re-issued controversial audit regulations that could put a huge strain on hospitals that participate as members in LLCs or partnerships, whether it is a joint venture or as a member in a for-profit entity.
Read article

Mobile Devices and Applications are Transforming Clinical Practice
By Sarah Krizanic
Practice Manager, Medic Management Group, LLC
It is estimated that 77% of the American population owns a smartphone. It is also estimated that more than 85% of physicians and practices use mobile devices for daily job performance. In 2013 only 50% of physicians reported using mobile EHR apps, but by the end of 2016 that percentage rose to 78%. The usage of mobile devices and apps in healthcare is generally referred to as mHealth, or Mobile Healthcare. It is projected that the mHealth market will reach $21.5 billion globally by 2018, and, as it stands today, there is more than 259,000 mHealth apps in existence globally.
Read article

I-9 Forms: Something New, Something Old, but the Same Liabilities
By Joel H. Paget
Member, Ryan Swanson
Immigration law requires employers, including healthcare organizations, to verify the employment eligibility of each employee by completing and maintaining I-9 forms. The United States Citizenship and Immigration Services ("USCIS") issued a new I-9 form for Employment Eligibility Verification on July 17, 2017 which must be used beginning September 18, 2017.
Read article