Oregon Health Plans Report Strong Financial Results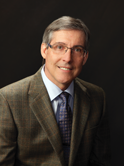 By David Peel
Publisher
Oregon Healthcare News
Fourteen domestic Oregon health plans recently reported financial results from January 1, 2017 through June 30, 2017. Eleven were profitable and three reported a loss. See how all the plans did by viewing our interactive
Plan Financials
page.

OCR's HIPAA Breach "Wall of Shame" Breaks 2,000
By Richard S. Cooper, Esq.
Member, McDonald Hopkins LLC
The list of reported Health Insurance Portability and Accountability Act (HIPAA) breaches has broken a new record. More than 2,000 breaches affecting 500 or more individuals have now been reported to the Department of Health and Human Services Office for Civil Rights (OCR) since 2009. It took nearly five years for the "wall of shame" to reach 1,000 breaches affecting 500 or more individuals and reporting has since increased due in part to OCR's ramped up enforcement efforts, which seek to hold covered entities responsible for failure to report a breach within 60 days of discovery.
Read article

Is an 8 and 80 Overtime Schedule Right for my Facility?
By Carmen J. Cole
Labor & Employment Attorney, Polsinelli LLP
The Fair Labor Standards Act (FLSA) requires employers to pay certain workers at least minimum wage for all hours worked, in addition to overtime at the rate of one and one-half the employee's regular rate of pay for all hours worked in excess of 40 hours per workweek. Under the FLSA, a workweek is a fixed period of seven days, but is not required to be the same as the calendar week. Employers in the healthcare industry, however, may be eligible to use a different method for payment of wages and still comply with the FLSA. What is commonly known as the "8 and 80 system" extends the overtime requirement over a 14-day period, as opposed to a seven day period.
Read article

Common Gaps in Disability Insurance
By Janae Sorenson
Vice President, Account Executive Parker, Smith & Feek
Employers that provide long-term disability insurance for their employees are helping set a good foundation for protecting income and assets in the event of an accident or illness. Unfortunately, employers and consultants often check the box that the coverage is provided without taking a critical look at determining if key employees are well served by the protection offered.
Read article