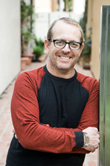 The Intricacies of the Modern Health Care Behemoth
By Craig B. Garner
Founder
Garner Health Law Corporation
Known by some as the 2010 Patient Protection and Affordable Care Act, others by the often sardonic alias "Obamacare," and most recently highlighted through contentious "repeal and replace" rhetoric, health care reform has reemerged as a hot topic of discussion in households across the country. Those affected by this issue include anyone who (1) is currently sick or has been sick in the past, (2) has a friend or family member that is dealing or has dealt with an illness, or (3) is or knows someone who may one day receive that plastic bracelet bestowing the title of "hospital patient." Basically, this refers to every American. And yet, so great is the divisiveness on how best to manage health care in the modern age, the Affordable Care Act (ACA) now finds itself in a paralytic state as advocates and critics tangle over the vast complexities at its core. The only commonality is the recognition that there is no simple solution.
Read article

Health Plan Financials from January 1, 2016 through December 31, 2016
By David Peel
Publisher and Editor, Healthcare News
Fifteen domestic health plans recently reported annual financial results for 2016. Nine plans lost money and six plans made money. See how all the plans did by visiting our Plan Financials page.
See Financials

Navigating the Medicare Revocation Statute: Traps for the Unwary
By Jonathon E. Cohn
Principal, Polsinelli LLP
Since the inception of the Medicare and Medicaid Programs, federal and state agencies have had the power to terminate provider participation in the programs for failing to provide adequate quality of care. However, such determinations are subjective and rarely result in outright termination.
Read article

CMS issues final 60 Day Rule Regarding Provider Reporting and Refunding of Overpayments
By Richard S. Cooper, Esq.
Member, McDonald Hopkins LLC
On February 12, 2016, CMS issued its final rule for what is commonly known as the "60 Day Rule." The 60 Day Rule requires providers to report and refund any overpayment within 60 days of identification.
Read article