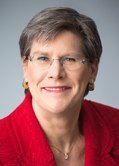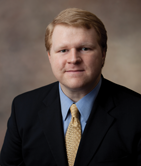 Regulatory Recap: 2015 Medicare Update
By Cheryl Storey, CPA
Partner, Moss Adams LLP
By Paul Holden
Senior Manager, Moss Adams LLP
The Centers for Medicare & Medicaid Services (CMS) continues to focus on tightening payments while enhancing the compliance, quality, and safety requirements of facilities nationwide. While the issues listed below are specific to acute care hospitals, CMS has implemented similar changes for post-acute providers as well, especially in skilled nursing facilities. While CMS continues to transition providers to the new world of low cost and high quality, the administrative burden of keeping up is increasing at an exponential rate. This article doesn't cover everything providers will be faced with, but here are the key issues to be aware of in the coming months as well as insight on what your health care organization can do to stay ahead.
Read article

Health Care Unhinged
By Craig B. Garner
,
Founder, Garner Health Law Corporation
To date, there exists no thermometer to measure vacillations in a person's mental health, which is a good thing for febriphobics, and generally speaking, neither acetaminophen nor ibuprofen can cure mental illness, especially if the diagnosis is pharmacophobia. Unlike a fractured bone or sinus infection, ailments of the mind tend to be subjective and therefore more difficult to gauge. Just as a diagnosis of schizophrenia relies on a spectrum, psychotic examples range from hallucinations to speech impediments (even for glossophobics), and bipolar affective disorder by definition alternates between periods of elevated mood and depression.
Read article

The Millennials Are Here. Is Health Care Ready?
By Jeanne Chase Tiscareno
,
Marketing Consultant, ChaseLane Consulting
Tech savvy, coddled, social, wellness conscious – these are some of the characteristics we've come to associate with the millennial generation, born from the early 1980s to the early 2000s. As they enter the workforce, their needs and expectations are beginning to shape the healthcare industry. Health care is entering a time of change as it learns to communicate with and market itself to this new generation. The providers and payers that survive or thrive will be those that adapt.
Read article

Cleaning House: CMS Proposes Sweeping Reform of Requirements for Long Term Care Facilities
By Jonathon E. Cohn
,
Partner, Arent Fox LLP
By Erin Atkins
,
Associate Attorney, Arent Fox LLP
On July 16, 2015, the Centers for Medicare & Medicaid Services (CMS) published a proposed rule that would substantially reorganize and revise the requirements currently codified at 42 C.F.R. Part 483, Subpart B that long term care facilities must follow in order to participate in the Medicare and Medicaid programs (the Proposed Rule). CMS has extended the comment deadline to October 14, 2015.
Read article