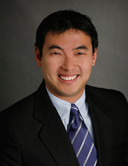 For Health Care Organizations, Federal Awards Come with New Compliance Requirements
Kinman Tong, CPA
Moss Adams LLP
Many health care organizations depend on the support of federal grants and funding. One of the most profound changes affecting health care organizations receiving federal awards today—as well as any other not-for-profit organizations that accept them—is the Uniform Administrative Requirements, Cost Principles, and Audit Requirements for Federal Awards, generally referred to as the uniform guidance.
Read article

How to Successfully Integrate Talent into Merged and/or Acquired Businesses
By Russell Podgorski
,
System Manager of Executive Recruitment, Providence Health & Services
By Deirdre Sherwood
,
Program Manager, Providence Health & Services
As health systems across the country strive to reduce costs, improve quality outcomes, enhance the consumer experience, and achieve synergies, it is not surprising that Mergers and Acquisitions (M&As) have increased by 14% from the prior year, representing approximately 1,500 health care mergers in 2015 (Gross, 2016). Many organizations are moving in this direction because they realize that partnerships, collaboration, and integration are essential elements to effective population health management across fragmented delivery systems.
Read article

Supreme Court Decision Adds More Confusion to False Claims Act
By Craig B. Garner
Founder, Garner Health Law Corporation
As modern medicine continues its attempts to bridge the gap between body and mind to provide more comprehensive care for patients, so too must the Federal Government address this gray area while endeavoring to regulate care for those less tangible medical issues of the mind. The already elaborate labyrinth known as the Medicare Act has recently grown even more chaotic under the recent Supreme Court decision
Universal Health Services, Inc. v. United States (ex rel. Escobar)
, which further blurs the line between false and fraudulent claims.
Read article

Business Associate Hit with $650,000 HIPAA Settlement
By Richard S. Cooper, Esq.
Member, McDonald Hopkins LLC
On June 30, 2016, the U.S. Department of Health and Human Services (HHS) Office for Civil Rights (OCR) announced its settlement with a business associate, Catholic Health Care Services of the Archdiocese of Philadelphia (CHCS), for failure to perform risk analysis and risk management as required under the Health Insurance Portability and Accountability Act (HIPAA) Security Rule.
Read article

A Forty-Year Perspective on Community Behavioral Health Care
By David R. Stone, Ph.D.
Retiring CEO, Sound Mental Health
Upon hearing of my upcoming retirement from a 42-year career in community behavioral health, 27 of which took place at Sound Mental Health in Washington State, friends began asking me to compare the two ends of that time continuum. As I began to write down my thoughts on the subject, I realized just how much the field has changed during that time. I will only focus on key highlights which I believe demonstrate the greatest influence on behavioral health and today's health care environment.
Read article