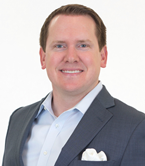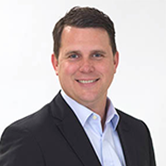 How to Prepare for a Data Breach in Healthcare
By Michael Reph
Account Executive, Parker, Smith & Feek
By Ryan Roberts
Account Executive, Parker, Smith & Feek
As the number of data breaches continues to increase, understanding what is classified as secured, how to properly notify the appropriate parties, and what can be counted as an official breach is critical. For healthcare organizations, fiduciary responsibility of personally sensitive information storage is two-fold: (1) As a covered entity, for employee health plans, and personal data and (2) For third party liability of patients' personal data.
Read article

Clinical Trial Participation: An Option That Can Benefit Many Provider Groups
By Cynthia B Blain, CPA, MBA, FACMPE
Director, Chief Operating Officer
Medic Management Group, LLC
Clinical Trials are an inventive way to bring several treatment options to a private physician practice that they would not otherwise have to offer. Most importantly it provides new therapy options to clinicians to offer to their patients. Providing cutting edge Clinical Trials offers patients and their families' new approaches to their medical conditions as well as provide free treatment alternatives.
Read article

Disturbing Trends in Enforcement Suggest Keeping Sales and Marketing In-House
By Richard S. Cooper, Esq.
Member
McDonald Hopkins LLC
Many health care providers utilize independent contractors who are paid on a commission basis to assist in the sales and marketing of their health care services. However, it is important to keep in mind that the Office of Inspector General ("OIG") of the U.S. Department of Health and Human Services has raised concerns in the past regarding commission or per click payments made to independent contractor sales and marketing representatives. In fact, the OIG suggests that sales and marketing representatives who are paid on a commission or per click basis instead be employed as W-2 employees.
Read article

The Changing Role of Advanced Practice Nurses
By Kelly Carter
Chief Nursing Officer
Global Transitional Care
Just as government health care initiatives are changing and evidenced-based practices are progressing, the roles of Advanced Practice Nurses (APNs) are changing and molding to meet the ever-changing needs and evolution of health care. Individuals and organizations have been creative to find a unique space for APNs in efforts to use their skills and expertise to be efficient and cost effective, while focusing on the improvement patient care and outcomes.
Read article